Growing up Alice in Wonderland was one of my favorite Disney movies. I also loved watching Through the Looking Glass and other adaptations of Lewis Carroll's book.

So, naturally, hearing that a new Alice in Wonderland would be coming out was very exciting. I finally got to see it last night and I L-O-V-E-D it!

It was not nearly as dark or cartooney as the previews made it look and the costumes were incredible.

I've already decided I need to be the Red Queen for Halloween.

(Now - I must read the book!)


I love these quotes...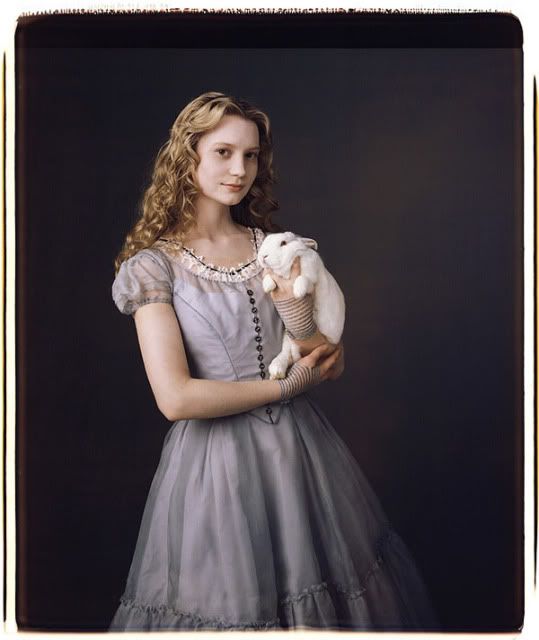 "Sometimes I've believed as many as six impossible things before breakfast."
Watching the movie made me think of how adorable a little girls room would be decorated with an Alice in Wonderland theme... I imagine soft colors, vintage tea sets and tea towels, hats, hat pins, red roses, pretty victorian chairs, Alice in Wonderland prints, pocket watches, keys, a tea cart, small glass bottles and of course - door knobs.