Benson's youngest sister got married last month and had the cutest wedding ever (pictures to come), but first my sister in law Natalie and I threw her a simple and fun shower with the most delicious food that I wish I could eat every day!

We decorated with pictures of the cute couple, bunting from vintage quilt squares that would later be used at the wedding, vintage kitchen supplies and aprons.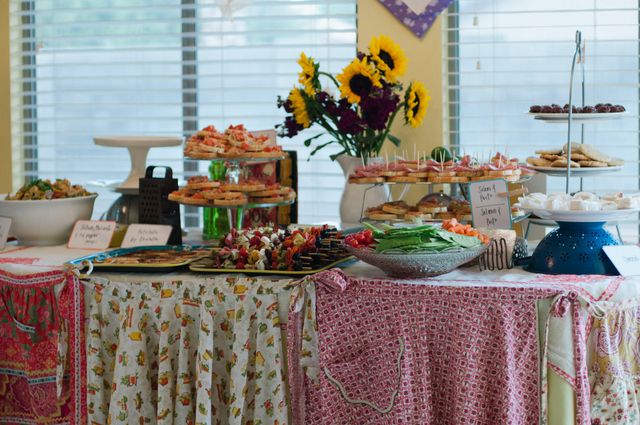 Did I mention the food? Oh the food... I am drooling just remembering how delicious it all was.





Antipasto Kebabs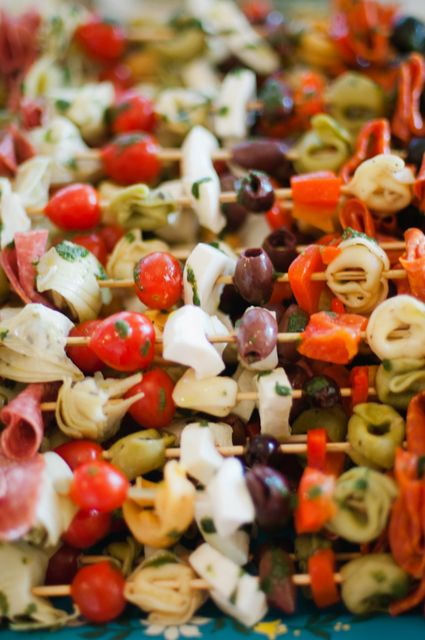 Bruchetta (salami and pesto, salmon pesto and traditional tomato mozzarella)



Stuffed Mushrooms



Balsamic chicken and tortellini salad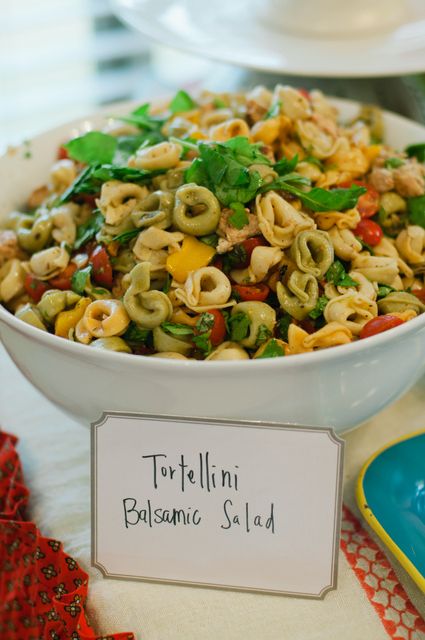 Grilled paninis and veggies and spinach dip.

Then came dessert...

Salted nutella truffles



Glazed lemon cookies



Chocolate chip cookies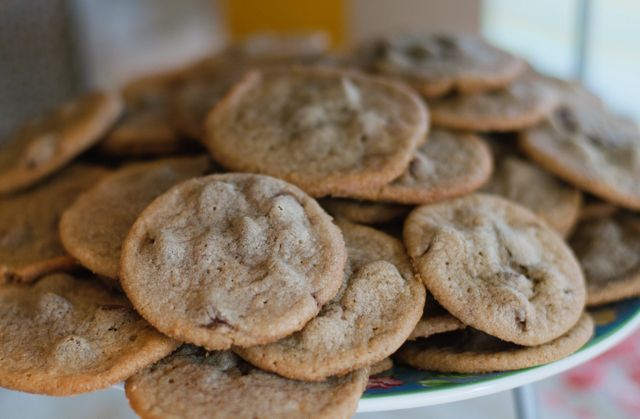 and Cheesecake bites



all washed down with fresh berry lemonade



After we all gorged ourselves, we played two little simple games and opened gifts, ate lots of food, chatted, told stories and laughed. It was perfect.