As if the rest of the wedding wasn't cute enough already, all of the tables were set up under large oleanders and citrus trees full of hanging jars full of candles and over 100 chairs were thrifted or borrowed to add a homey touch.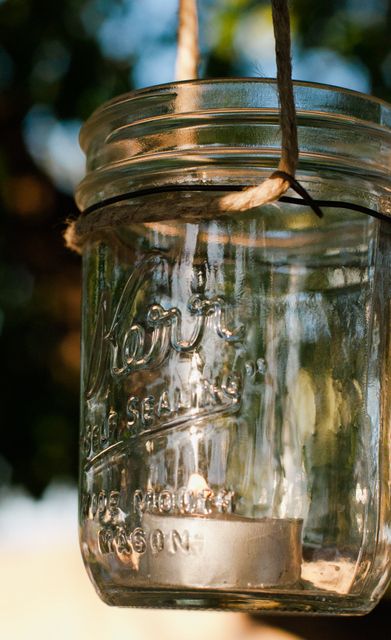 All of the chairs were either painted, re-upholstered or adorned with pretty ribbons and lace.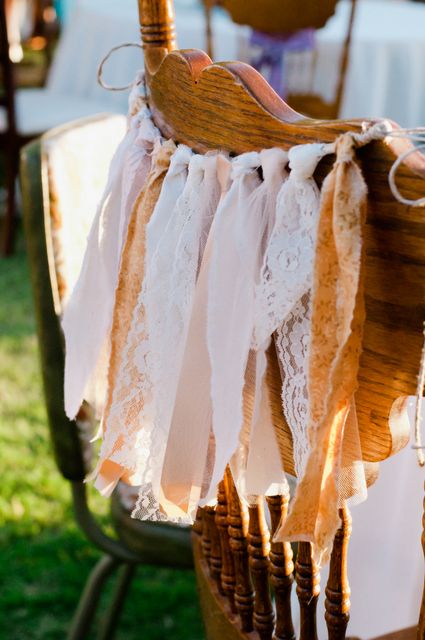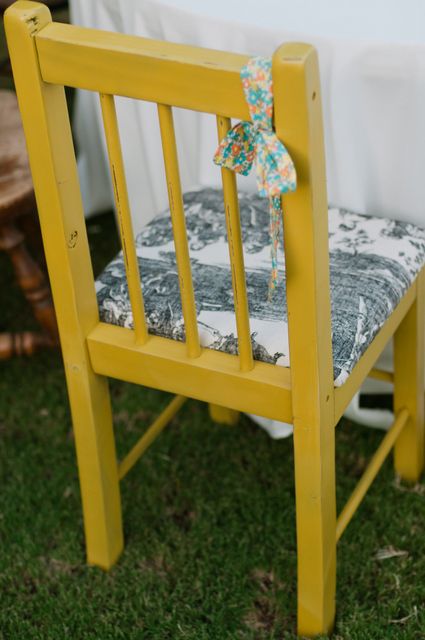 Brittany wanted all the centerpieces to be different instead of the same thing duplicated over and over, so in going along with the vintage theme we collected vintage treasures, family heirlooms and lots of books to put together these adorable tables. I came up with 10 'themes' based on all of the fun items we had and it was awesome to see them all come together so beautifully.
Vintage Cameras: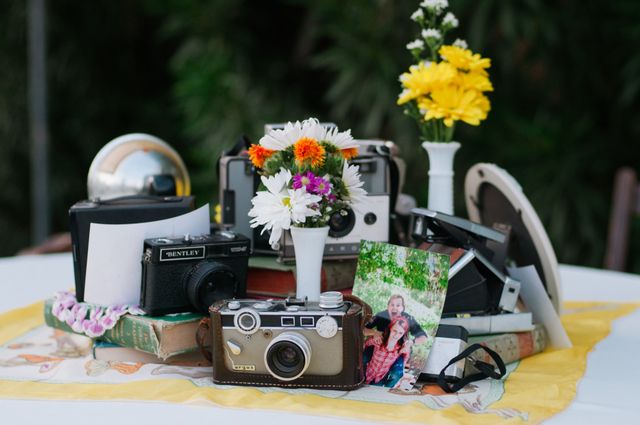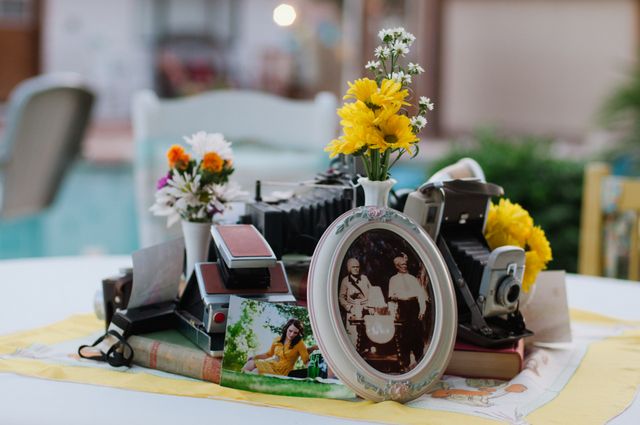 (the picture is the Bride's great great grandparents on their wedding day!)
Clocks:
Vintage Kitchen: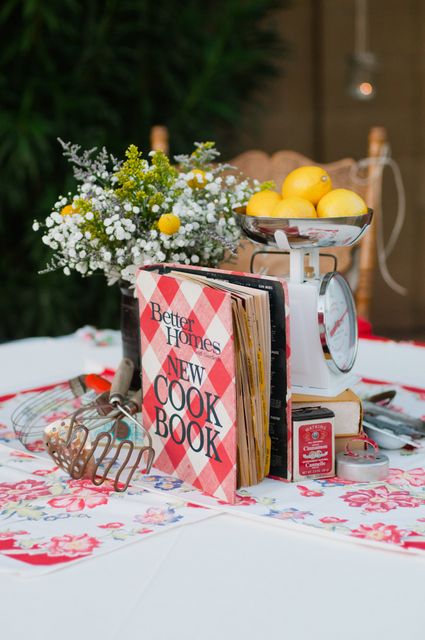 The utensils and tins belonged to the bride's grandmother. You can't see in the pictures but there were also vintage aprons tied around the table as a skirt.
Vintage Barber:
All of this fun stuff came from my mom's collection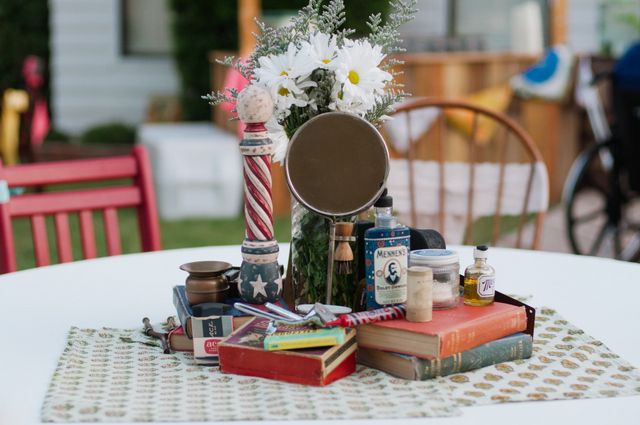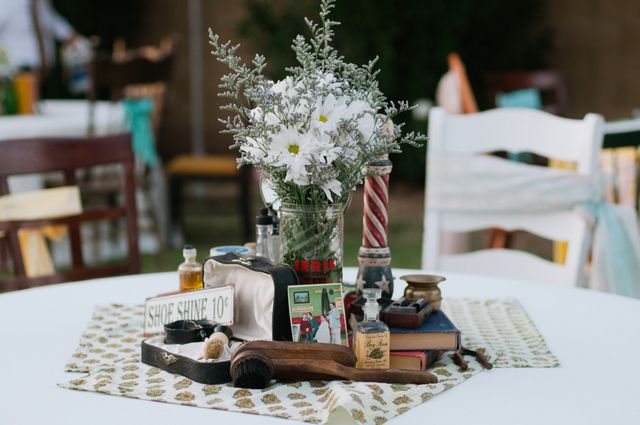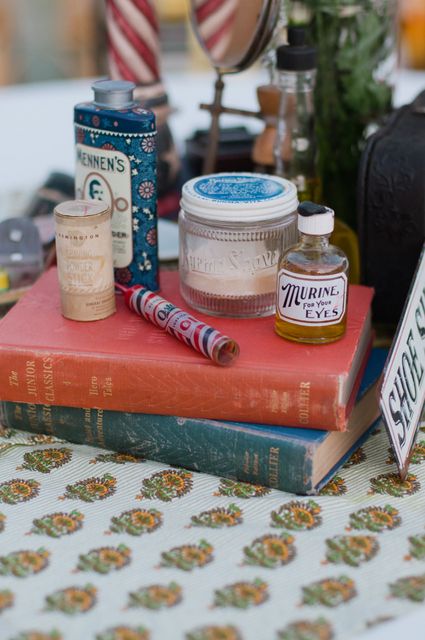 Birds and birdhouses: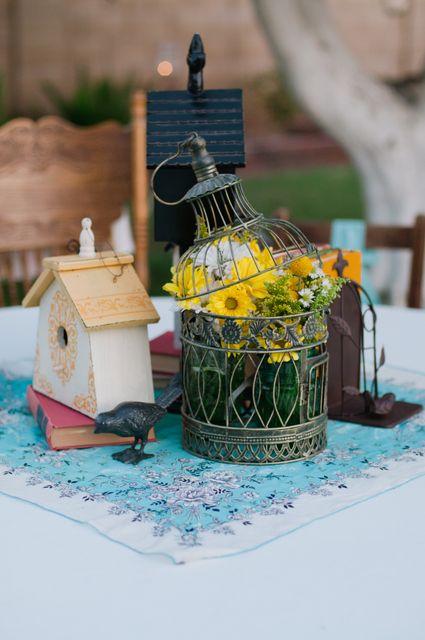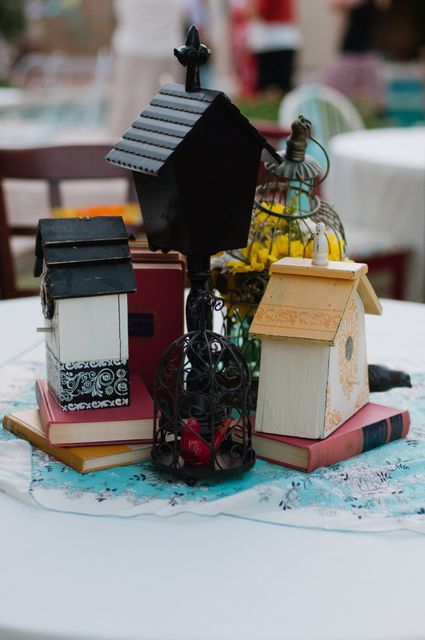 Doorknobs and Keys: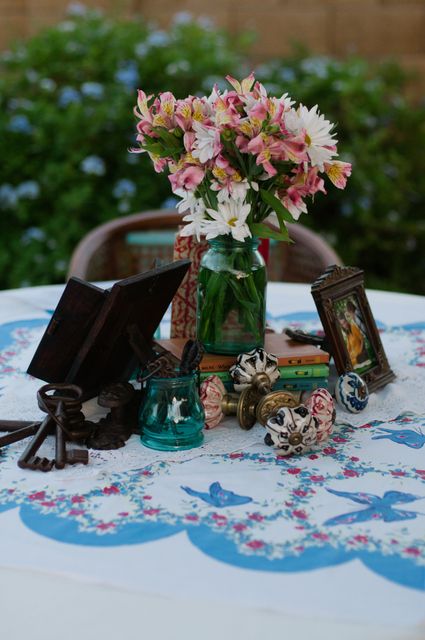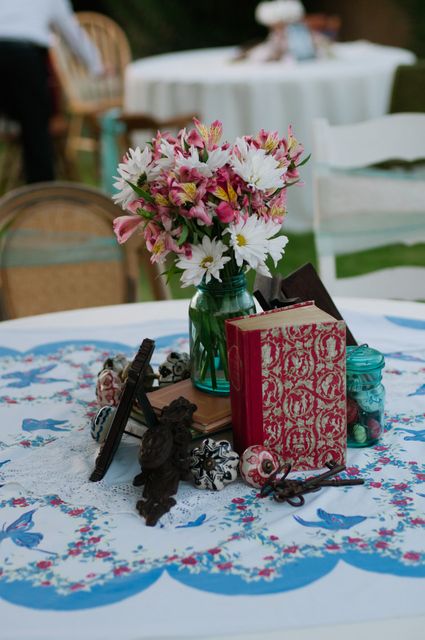 Vintage sewing: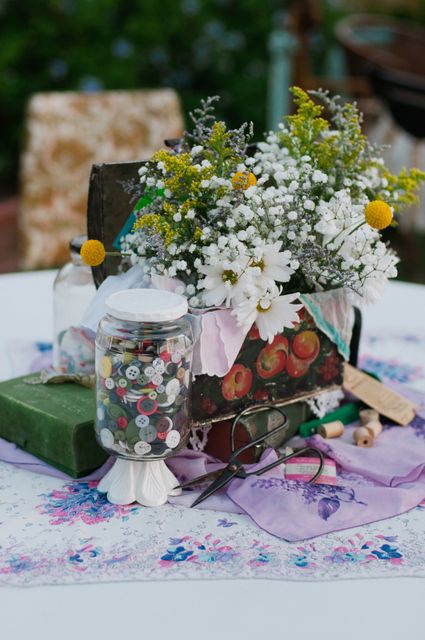 Teapots and dishes: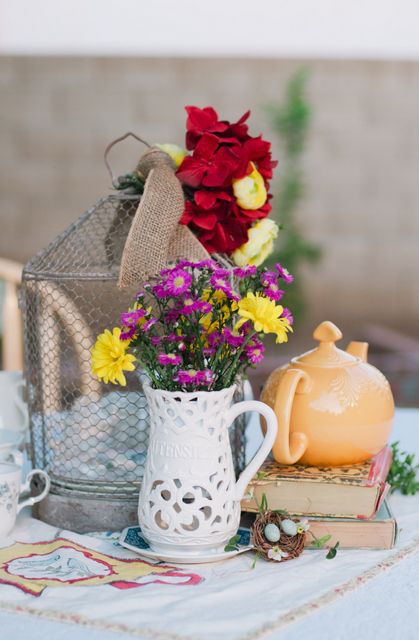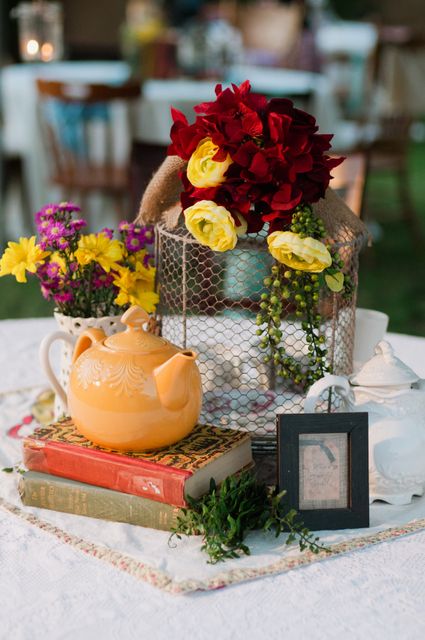 Adventure: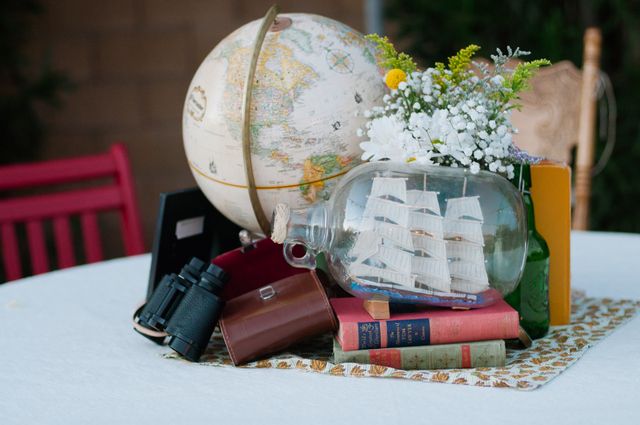 This was a favorite of mine - how fun is that ship in a bottle?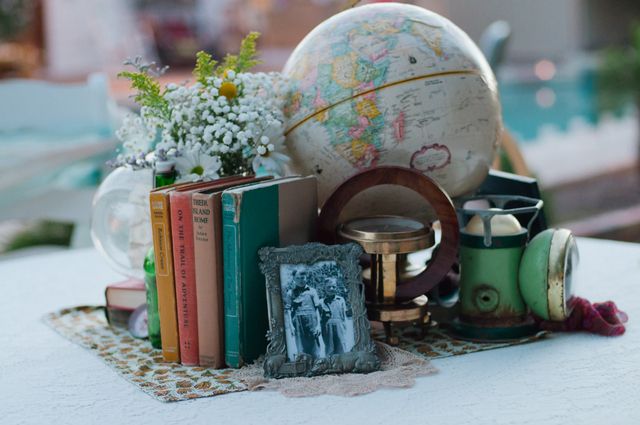 Pictures are of bride's great grandpa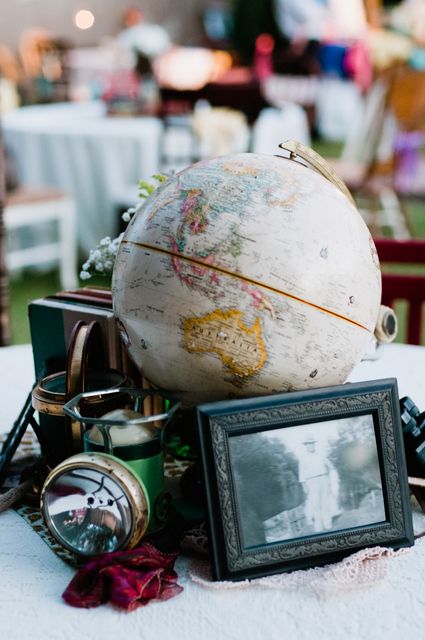 There were also two small tables that got simple flower arrangements in twine and lace wrapped mason jars.