I've told you all before about how my family likes to party - especially when the party has a theme.
When asked what kind of party he wanted, my nephew Jake decided Robin Hood would be the most fun. I got to go up to Lakeside and help Jake's mom with the party which was a lot of fun. It was a crazy day but the party turned out so cute and all the kids loved it!

As all the kids arrived they first had to get in costume. Each of them got a tunic with a sash, a Robin Hood style hat and a fabric coin bag (like the ones in the animated Robin Hood) to carry all of their goodies in.

The hats were made of felt and each boy got one with a feather....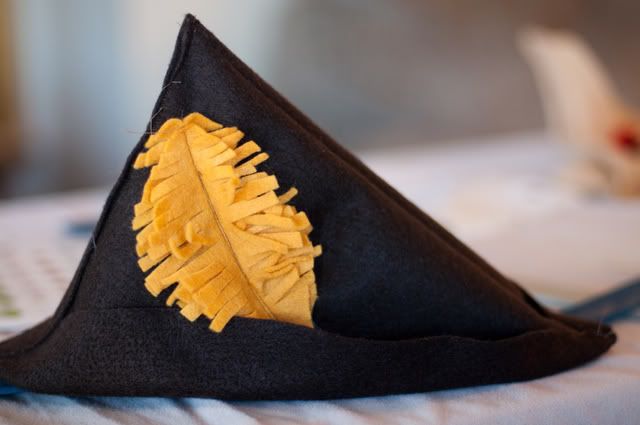 and each girl got one with a feather and a little flower - they were so adorable!



After getting in their "Merry Men" gear - they set off to decorate their swords which they then carried in their sash next to their money bags


We had lots of "Robin Hood" games like

Jousting
"Pin the tail on the donkey" type bow and arrow game

(we made arrows by cutting craft feathers in half and gluing them onto twigs we collected from the back yard)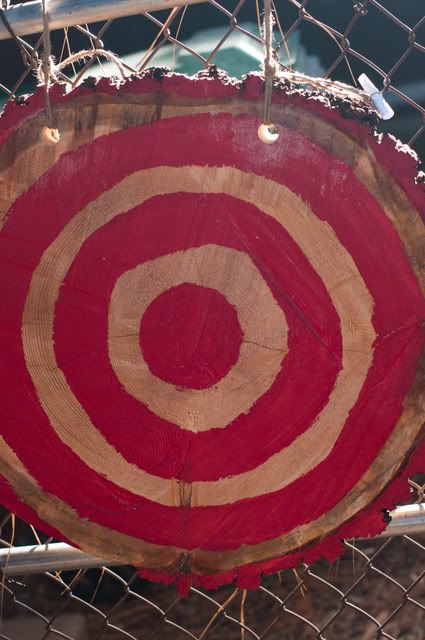 And a treasure hunt where the kids followed clues all over the yard until they found Robin Hood's hidden treasure box full of gold coins (chocolate) and jewels (candy necklaces and ring pops)
HAPPY BIRTHDAY JAKE!