Friday, November 18, 2011
Monday, November 7, 2011
Abby already has a full wardrobe for the first 9 months of her life complete with adorable shoes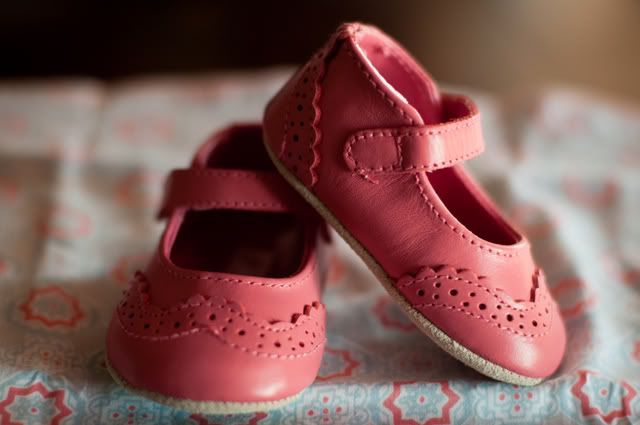 and matching bibs and hairbows.
We have a million diapers, tons of blankets, and a wonderful collection of books for her.
Aside from the wonderful shower gifts, there are a few gifts that she has gotten that are completely priceless.
For one - her daddy worked very hard to finish our house so it was all ready for her to come home too - he worked especially hard to make her room beautiful painting and adding new trim, baseboards, and blinds and setting up all of her furniture (I'll share all the pictures once I'm finished decorating)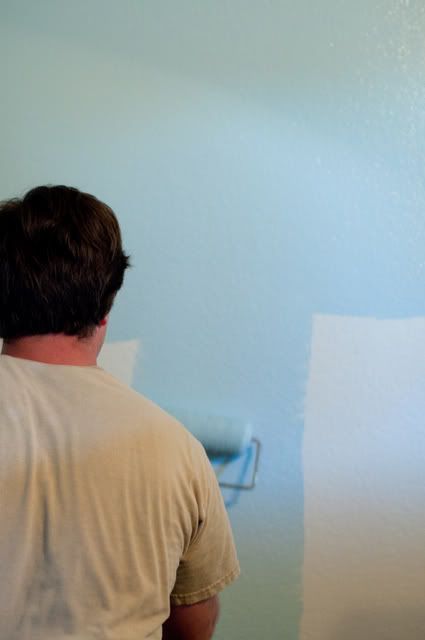 Her grandpa (my dad) told me as soon as he found out I was having a baby he wanted to make a cradle. Well, he worked very hard over the past nine months and after three trials and a few injuries, finished this sweet craddle Abby will sleep in for the first few months.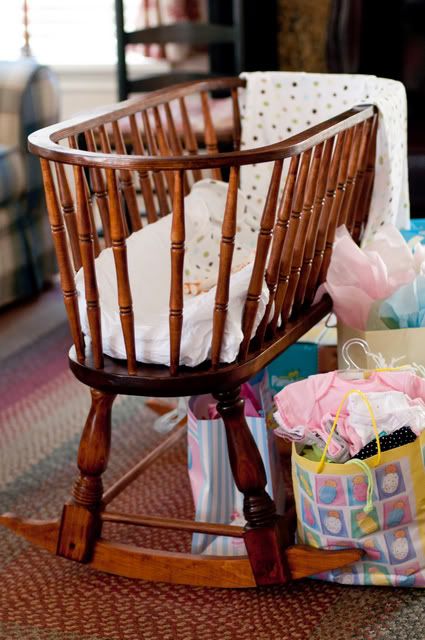 Her grandma (Benson's mom) made her a beautiful quilt for her blessing day which she will wear along with the dress my Aunt Karen made for me to be blessed in when I was a baby.
I am so grateful for the wonderful people in my life that already have so much love for this little girl of mine.
(I am writing this on Tuesday, and it won't post until Monday, meaning that hopefully by the time you all are reading this Abby is here safe and sound!)

Thursday, November 3, 2011
Wednesday, November 2, 2011
Tuesday, November 1, 2011