Abby has been in a very lovey and attached mode lately, not only to people (which I am loving) but to items as well. She has a favorite blankie, a favorite stuffed puppy, favorite sunglasses etc.
When we took a trip to visit her dad at work a week or so ago, one of his co-workers gave her a t-shirt from the company he is developing. She immediately grabbed it and hugged it as tight as she could. She snuggled it the entire visit and, though it was about 5 sizes too big, wore it to sleep in that night. No complaints from me though because a baby in a huge t-shirt is super cute.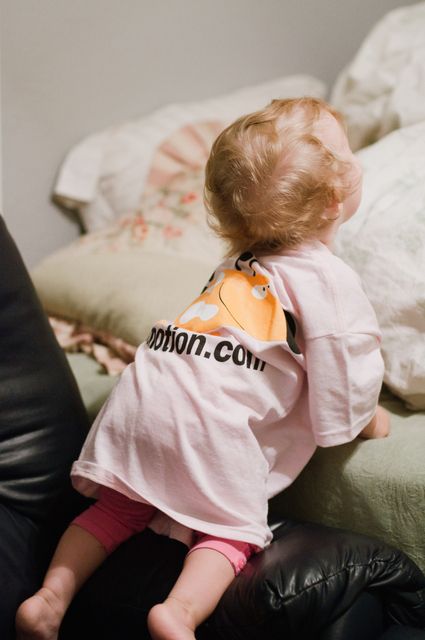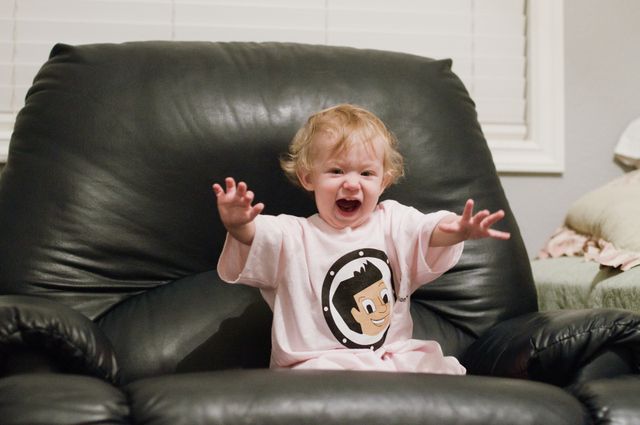 her excitement about her shirt put her in a fun and excitable mood, which lead to a game of hide and seek with her dada.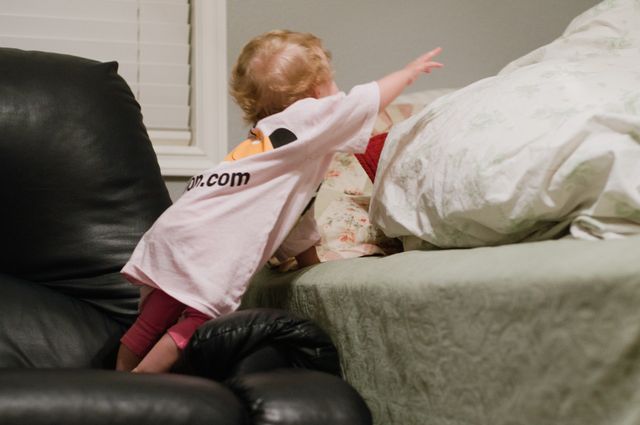 Then this happened and completely made my night...

I've got some serious love for these two.