Day 13

This was the last fully day of our trip and we had a LOT to see! We got an early start and drove out to Plymouth to see the Mayflower, Plymouth rock and
First Church
and the graveyard
.
While we were there we also went to the Pilgrim Hall museum.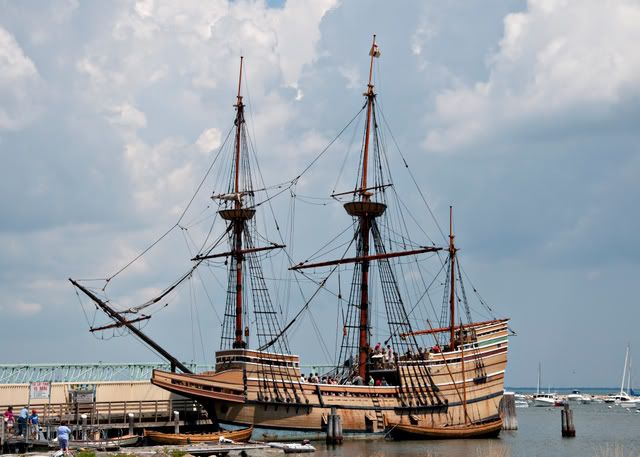 (Mayflower Replica)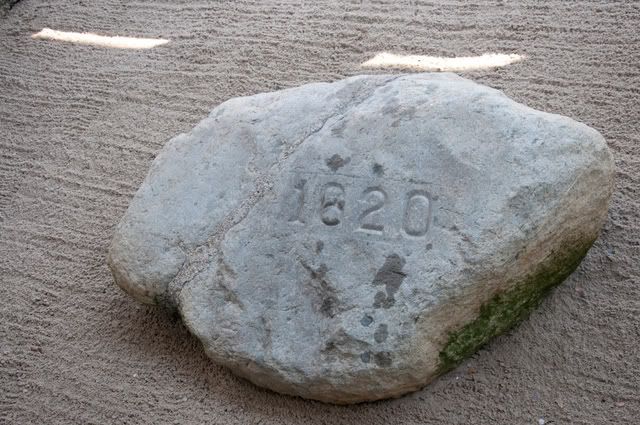 Plymouth Rock - yep, it's that small - people chipped away at it for years as "souvenirs" and what not. They now have it surrounded by a wall and you look down at it from a platform. While we were all looking at it Benson dropped his keys down into the area around the rock and had to fish them out with a net!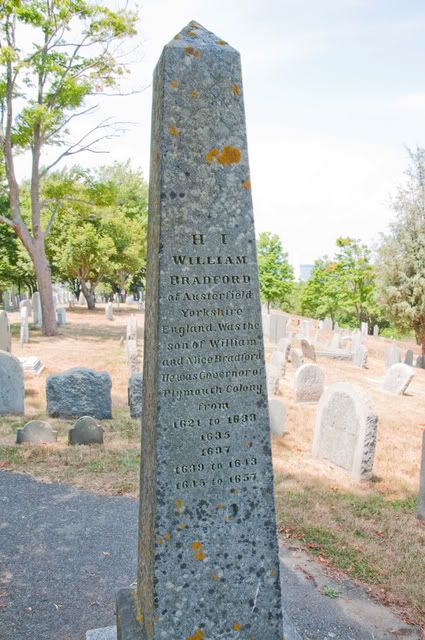 Fun fact: Benson and I's closest ancestor was the first pilgrim baby born in the US. He was born on the Mayflower in Plymouth harbor since the houses had not yet been built.
After touring the Plymouth area, we went back to Boston to walk the
Freedom Trail
. We started at the end and went to the beginning because we're cool like that.
Old North Church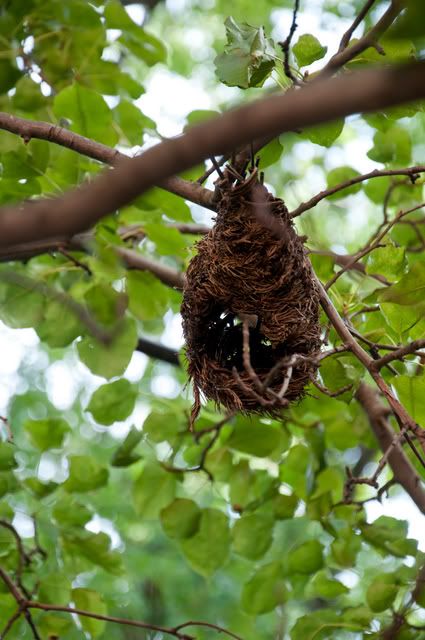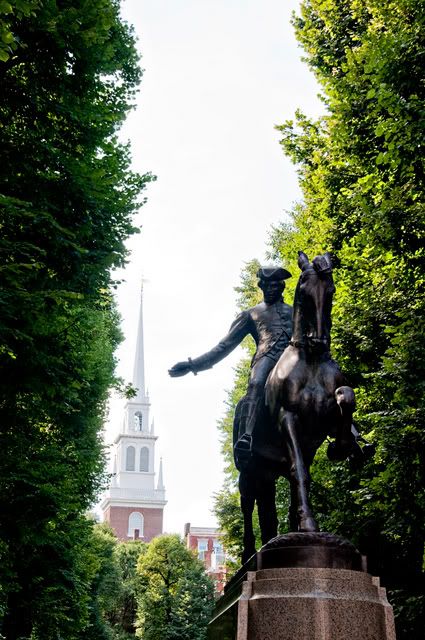 Paul Revere in front of the Old North Church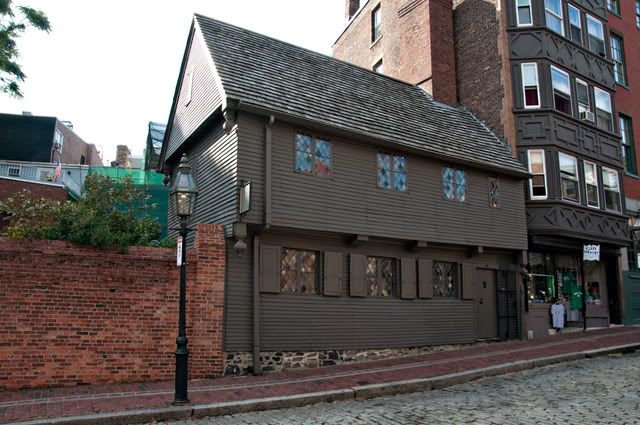 Paul Revere's Home
Pear tree and lavender in Paul Revere's garden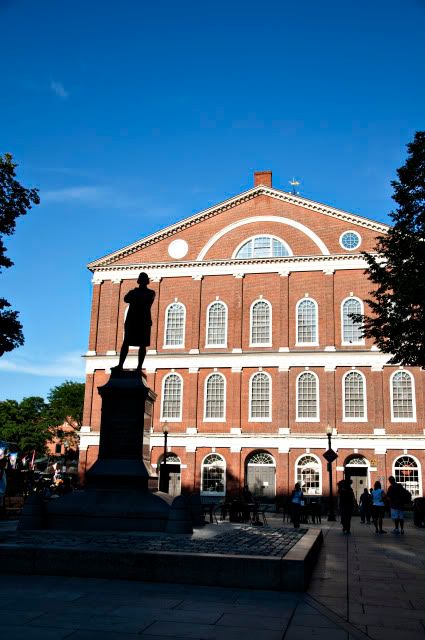 Fanueil Hall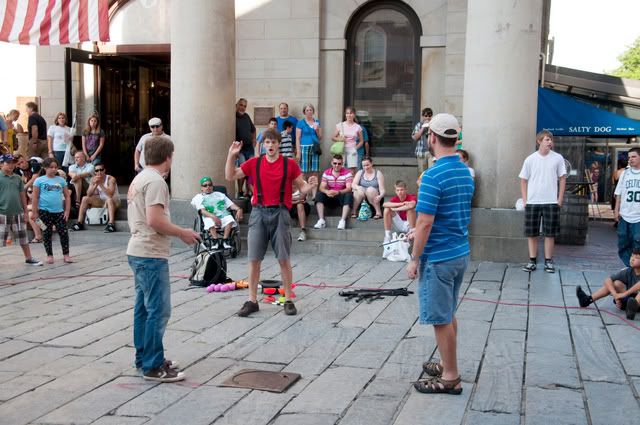 Benson helping out the street performer. This guy stood his sweaty stocking feet on Benson's arms and juggled knives. It was intense.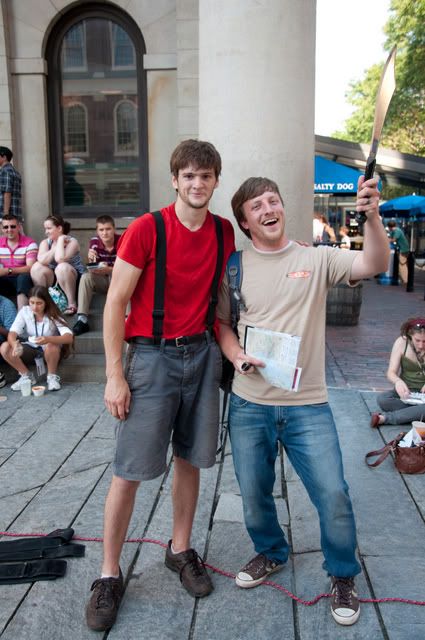 Old State House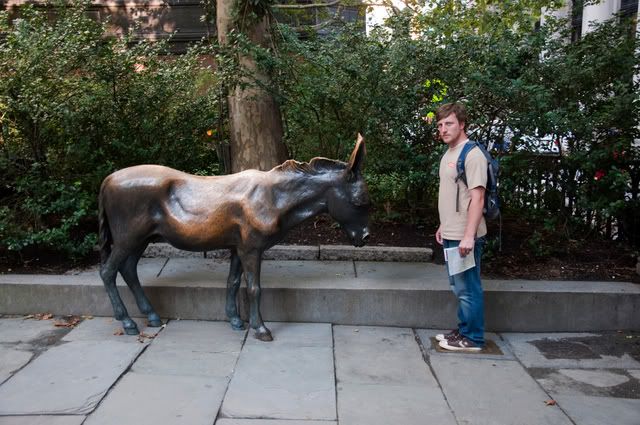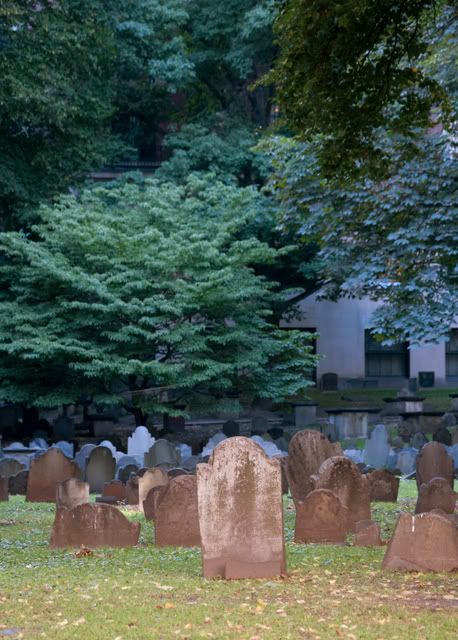 Granary Burying Ground
Next up: Braintree, MA and Home!