If nothing else, this post proves that I have an un-healthy and delicious obsession with food.
New York:
Not pictured: Street vendor hot dog & pretzels and fresh deli sandwiches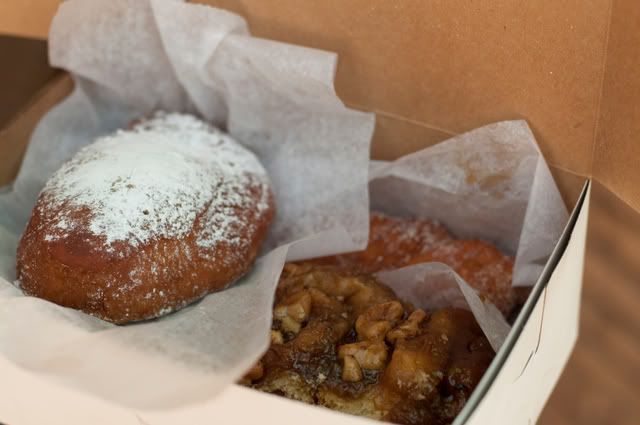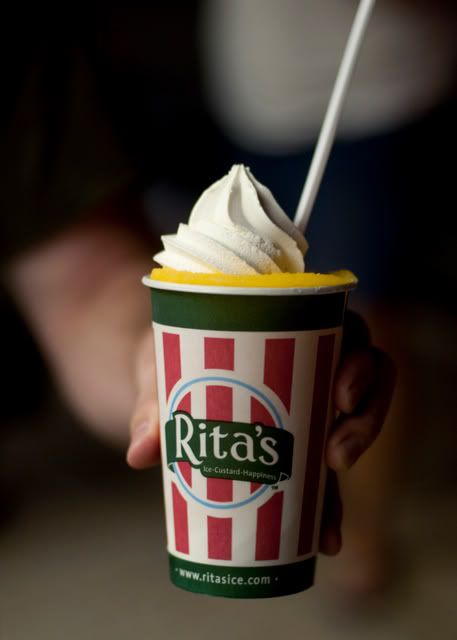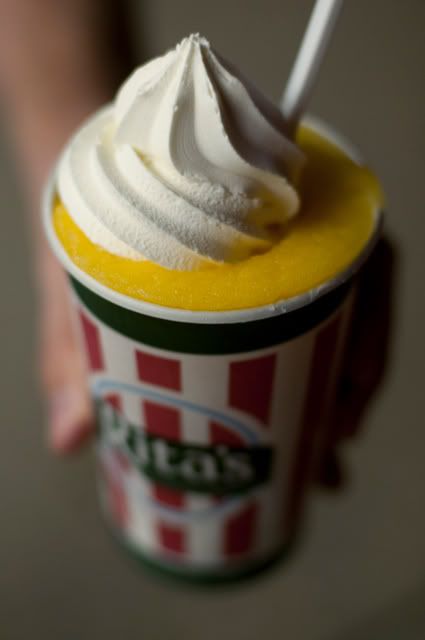 (I've been craving Rita's since we left)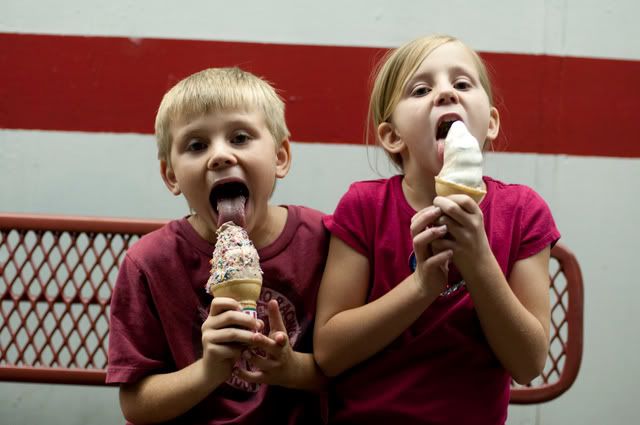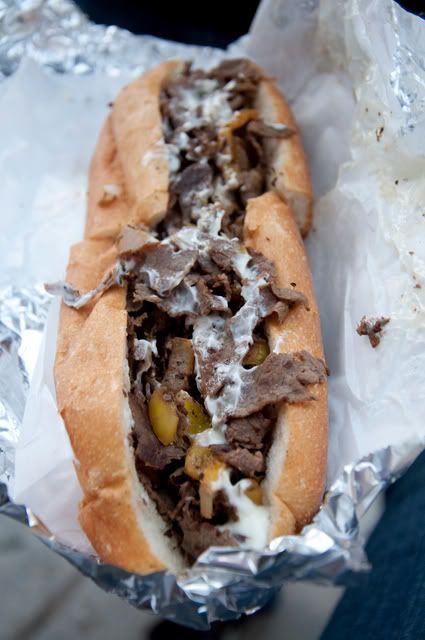 Not pictured: Stromboli

Washington D.C.
If you were following me on Facebook at the time you may have heard this hilarious story. It was LATE at night and we had just finished up a long day of running all over tarnation and we were absolutely starving. We figured Wendy's was a good enough choice, after all, they do have frosty's.
So we pulled into the drive through behind our trip buddies (Benson's Aunt and Uncle) and since we had a couple of their kids in our car they told the lady at the drive through window they would just pay for ours as well.
She, not understanding we were all together, was extremely excited to let us know that the car in front of us had so generously payed for our meal, "They pay for you!! $14.95 they pay! For you!" Benson couldn't let the opportunity pass and decided to play along. Let's just say his response to her telling us this "wonderful news" included him getting teary eyed and thanking her profusely.
Well, once we got back to our hotel room we started distributing our food and noticed that some of it was missing. One of those somethings being one of Benson's two burgers. He was really frustrated since he was really hungry and hates getting ripped off but decided to just let it go and eat the burger he did get. That was, until he removed the top bun to add ketchup and found that his "double cheese burger" was actually just a "single cheese burger patty ripped in half with cheese in the middle"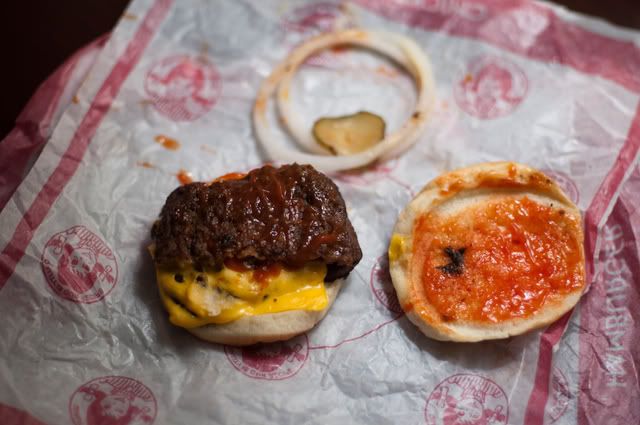 I still think it was bad Karma for him deceiving the poor lady in the drive through.
Not pictured: Chili dogs from Ben's Chili Bowl