Day 1:
The first day of our trip was a long one. I left work early that day and we headed to the airport to check in for our flight.
We were flying stand-by and were not able to get on the original flight we wanted to New York. We were worried we'd have to wait until the next day to fly out meaning we would loose a day of vacation and the money we had spent for out hotel that night...but, thanks to an awesome Southwest employee named Kris - we made it on another flight that took us to Long Island. We got there late at night and we still had to catch a train into the city (and our hotel) but we had made it!! It was my first time in NY and I was amazed that when we got off the train in the city, at 2am, there were still hundreds of people walking around the streets - I was already excited to explore the next day!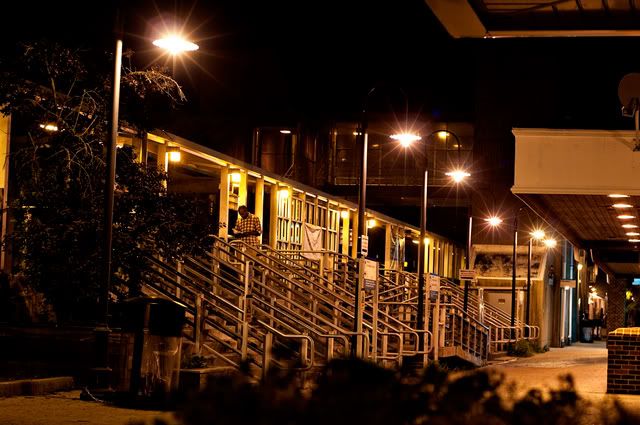 (Train Station @ Midnight)
Day 2:

We spent the first few hours the next day riding the bus to the airport to get our luggage (even though we didn't get on that first flight - our bags did). So, after we were showered and dressed in clean clothes we headed out to see the city. Our hotel was in Time Square so there was a lot going on right around where we were which was a lot of fun.


(A few steps down from our hotel in Time Square)
We took public transportation everywhere we went - I loved it. It's so cool to me that you can jump on a bus or the subway at any corner and get pretty much anywhere you need to go.

The first place we headed was to the Madison Square Garden station to look around there then walk to the Empire State Building. When we got there we found out it costs $25 per person to take the elevator to the top - Benson had been before so he said it was up to me if we went or not... I decided it wasn't worth it so I snapped a couple of pictures in the lobby and was satisfied.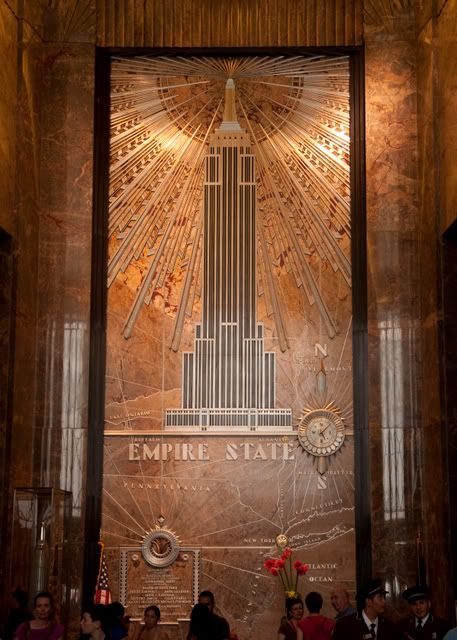 (Empire State Building Lobby)
On our way back to the subway we passed greely square and there was a piano there for anyone to play - so Benson sat down and played a bit.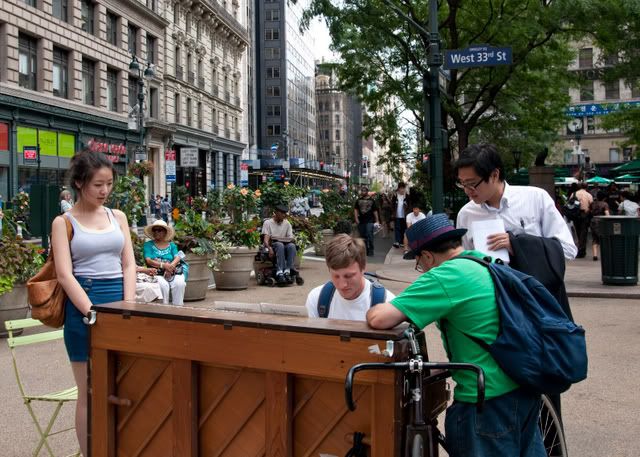 Next, we headed back towards our hotel to look for tickets to a broadway show. All the shows we wanted to see were either sold out or all they had left was the really expensive $160 tickets so we decided to skip that as well and jumped back on the subway toward central park.
(Minskoff Theatre on Broadway)

Central park was one of my favorite parts of New York. It is seriously amazing - we both decided we could have spend a whole day just wandering around there looking at all the gardens, fountains, buildings and wildlife. One of the coolest parts was as soon as it was dark fireflies were everywhere - it was like a movie.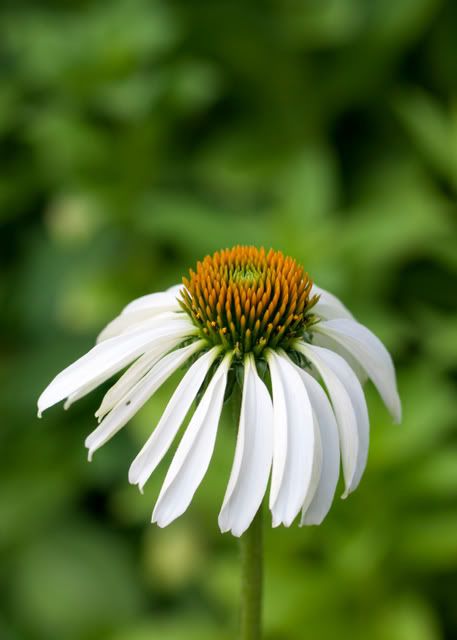 (Shakespeare's Garden)
(View from a bridge in Central Park)
It was dark by the time we left there and we were tired from our plane ride and the few hours of sleep we got. We grabbed dinner from a street vendor (Hot dogs and pretzles) and crashed.
Next up: New York day 2 and our Chinatown adventure