Day 5
As fast as we ran around the city the day before, we just couldn't get everything in, so we drove back into the city to finish up what we missed: the federal reserve, the mint, Benjamin Franklin's grave, Betsy Ross' house.
The Betsy Ross house was another one of my favorites from Philly. We take so much we have for granted and so easily forget the sacrifices made by those who founded America. We all know that Betsy Ross was the woman to sewed the American flag - but did you know that her sewing that flag was considered treason and she could have been imprisioned and even put to death had the British found out what she was doing? This made it very hard since British soldiers lived in the same house she did part of the time she was working on the flag.
We also walked down Elfreth's Alley the oldest street in America - which I fell in love with. All of the houses are adorable, and yes, you can live there if you want! There's even one for sale!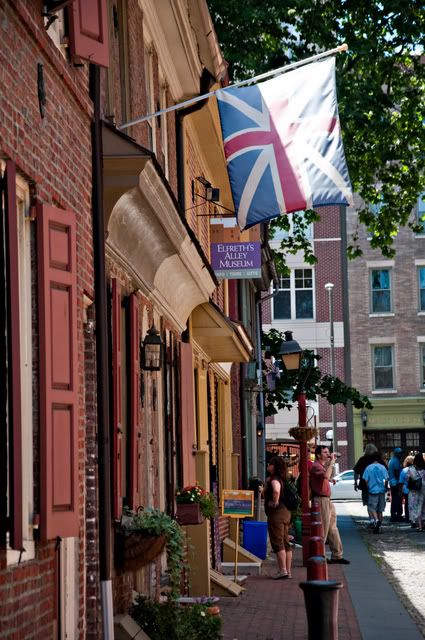 Once we finished up there we were ready to drive to Valley Forge - where Washington and the continental army spent the winter of 1777-1778. While no battles were fought there, more than 2,000 soldiers died from starvation, illness, and the cold.
A home was built for Washington in Valley Forge so he could stay well, and warm.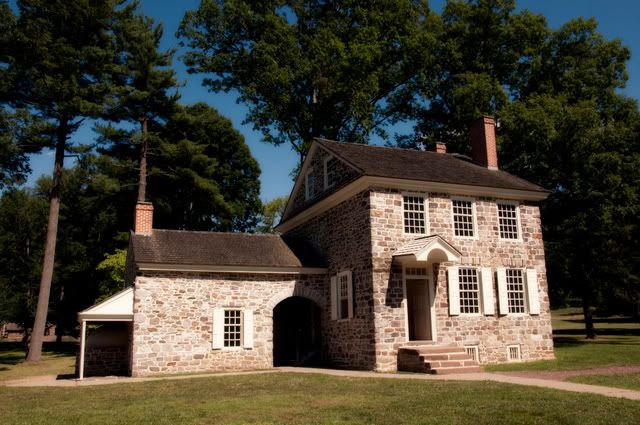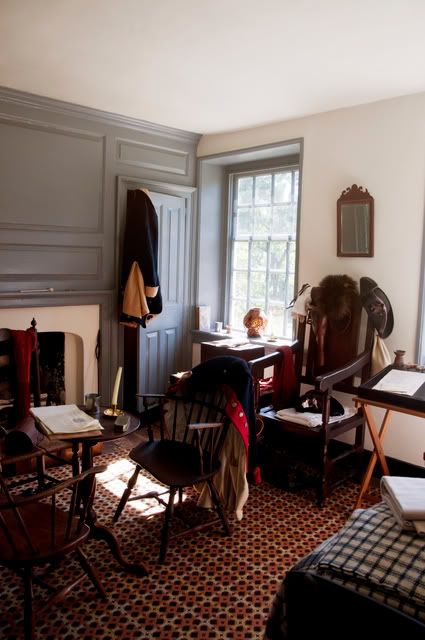 He, however, rarely used the home choosing instead to stay with his men in their barracks. The home was used when his wife Martha would come to visit, or when he had company.
Valley Forge is another gorgeous area and walking around the fields was a very reverent experience.
There were a lot of Deer in Valley Forge, these little babies let us get close enough to hand feed them grass.
Next up: Monticello - the home of Thomas Jefferson